Introduction

Several things make us human – it ranges from our organs and body parts to the way we respond to changes. At one point in time, everyone has to go through a stage called Puberty. Here, there are developmental changes in the body, marked by significant growth. One of the new changes in the body at that stage is the growth of hair around the pubic area. It occurs in both men and women.

While some people find pubic hair attractive to keep, some detest it. However, if you belong to the class of people who love to keep their pubic hair, you may want to consider hairstyles. There are lots of pubic hair styles around the world, open to both men and women – enhancing its look keeps you safe, clean, and healthy.

Below is a list of questions to provide you with pubic hair shape ideas. Hopefully, you will find what style is worth keeping.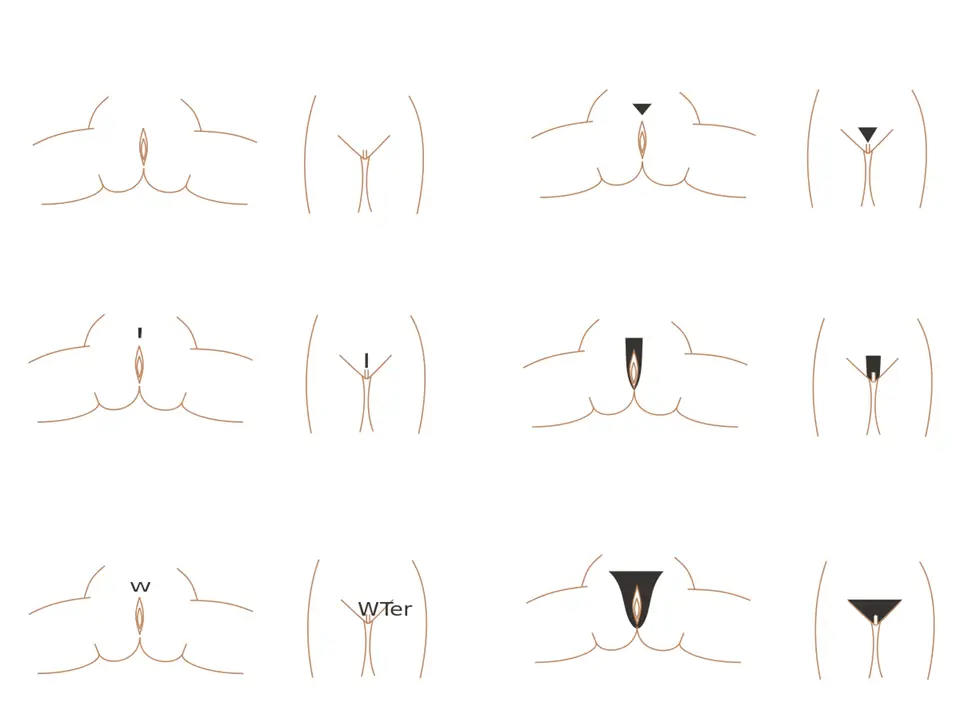 What should men do with pubic hair?

Generally, guys do different things with their pubes, and that's based on personal preference. Some men choose to trim, shave or wax with creams, and others leave it the way it is. Therefore, it is whatever you choose to do with your body.

The following are things men should do with pubic hair.

Trim

Having to trim your pubes is one of the easiest things to do. It is also very affordable and less time-consuming. What you are doing is reducing the hair length and making it uniform. The uniformity of your pubes is what makes it attractive.

There are different ways to trim the pubic hair. You could either make use of an electric trimmer or a pair of scissors. Although the former is better than the latter, they produce the same result. The benefit of owning an electric trimmer is that you could make use of it on any other part of the body with disturbing hair growth.

Wax

This method is also another easy way to remove pubic hair. When you compare it to a list of options you have, you will discover it is the simplest. Waxing requires you to apply a thin layer of liquid over the area and to rub it off with a thin cloth that has been immersed in water. You should do this before the wax hardens.

There are several types of waxing cream you could buy; however, you need to be sure of their quality and potency. If you try waxing and it does what you want, that makes it suitable for you. On the other hand, if it doesn't deliver an expected result, then that means you should try something else.

Shave

Some are even of the opinion that pubic hair should be removed completely by shaving. However, there is another perception that shaving only makes the hair even stronger and thicker on the next growth. In some cases, hair growth becomes obvious on the shaved area one or two days after.

Based on studies, shaving does not make the hair stronger and blacker. What you should be interested in is making the area hairless and free. You could make use of scissors, blades, shaving cream, etc., to achieve that. The demerit of shaving is that the pubic area becomes itchy and uncomfortable. The reason why that happens is that the area is sensitive to the slightest touch.

Cream

Still, on the use of hair creams, some are great at removal. Using equipment such as scissors, razor, etc. could be painless; creams are better alternatives. All you need to do is apply a specified amount on the area. Leave the cream on that area for as long as you are told to on the product package.

Every product has a description on how to use them; ensure you follow as specified. Also, there are cases where you could be allergic to the cream. Allergies are shown distinctive features such as redness, swelling, etc. You can find some of these cream removers over-the-counter (O.T.C).

Laser Hair Removal

Another type most people rather opt for if none of the above works or it seems uncomfortable is a hair removal procedure. The laser hair removal procedure is almost a painless one because numbing creams are introduced to ease off the pain. What this removal process entails is: light is incident on the area, and hair follicles die.

Laser Hair Removal is fast, effective, but quite expensive, considering things that are involved. Besides, you need an expert to go through the procedure with you.
Hair Electrolysis

On hair removal, electrolysis is the last method you would want to consider. This process involves the use of a needle-shaped electrode to permanently remove hair from the pubic area, as well as other parts of the body that needs it. On the maximum, the process takes 25 sessions for complete hair removal.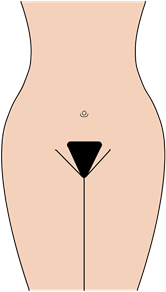 Leave the Bush

The one more thing men would want to do with their pubic hair is leave it. As aforementioned, it is based on preference whether to leave the bush or go through any of those described above. Leaving the pubes may not look so healthy after a long time, but it remains one of the things you could do.

Do most women shave pubic hair?

As older or younger women, should you groom or not? It is okay to be curious whether most women shave their pubic hair, or it's just a few of you. Besides, everyone has different ways of attending to personal matters like this, and whatever works for you may not work for someone else.

According to JAMA Dermatology, through a survey carried out, over 84% of women groom their pubic hair. From the survey, younger women groomed their hair more than the older ones. Now, this reportage isn't to discriminate what you do with your pubic area, because it is all based on what you want. However, you can assume that people who groom do it for hygienic reasons. Check out female grooming styles pictures online for suggestions.

Most women are likely to have started grooming their pubic hair between the ages of 15 to 20. The false idea that having hair down there means "you are dirty" exists. Therefore, to not join the bandwagon of women who are called "dirty," most younger ladies do groom their pubic areas. Further studies showed that women shave more than men.

As said earlier, the decision to shave varies from one person to another. One of the many decisions is to be pleasurable to partners. It is believed that it looks cleaner and better if the entire area is taken care of either by trimming or shaving. Thus, it is safe to say that partners' preference plays a role.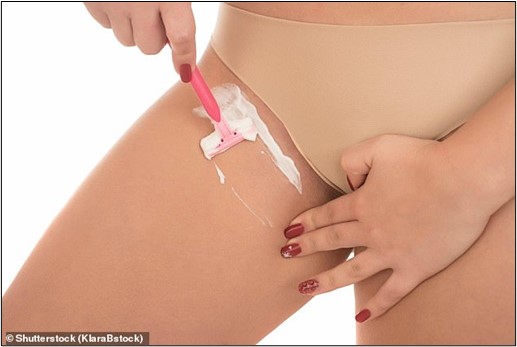 How do you style pubes?

On the same note, if you don't want to shave, wax, or go through a hair removal process, then you should consider styling. Just the way you style the hair on your head to what suits you, the same could be done for the pubic hair. All you need is/are pubic hair design for male and female to get started.

Check out the following styles for pubes suitable for both men and women.

Bush Style

One of the most popular styles for your pubes is the bush type. It is self-explanatory, and you don't have to adjust anything about it. The bush style aids in your convenience; it is an ideal choice against an itchy and prickly area. People with an oversensitive skin down there would want to keep it anyways.

Also, the bush style requires low maintenance – a carefree choice. However, you may want to at least trim it once in a while to keep it nice and smooth. As regard healthiness, the bush style doesn't fall short with the way people think it does at all.
Landing Strip Style

You would want to consider the landing strip style because it is attractive. Most ladies love to keep this style. For instance, models prefer them more than any other pubes style. It is an amazing way to keep the area neat and pleasant. Here, you don't have to shave off all the hair; what you do is shave sideways and leave the hair narrow down in the middle.

There are different lengths to a landing strip style – it could be long or short, depending on preference. Check with a mirror and use a good electric trimmer to get a perfect landing strip style.

Bikini Style

Just as the way it is called, a Bikini-styled pubic hair follows a bikini pattern. It has low maintenance but remains perfect for ladies. This style is convenient; thus, you don't have to worry about sensitivity, irritation, itchiness, and so on after shaving. Also, it is very tidy and suitable for beaches.

Bikini Style means shaving in a V-shape. Now, you could make it small, large, or medium. Also, you would have to trim so that it lies low and even. You need an electric trimmer or a pair of scissors and a mirror to get a specific touch.

Brazilian Style

Technically, the Brazilian style is a complete-shave one. It is suitable for both men and women because there is nothing to keep. Here, the pubic hair has to be clean, smooth, and with no hair. It could be painful because of the nature of the skin around that area. However, on consistent shaving, you would adapt to it.

Brazilian style has high maintenance because you have to keep it smooth at all times. Most people who want to keep this style often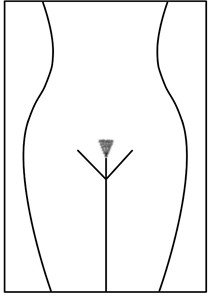 go for electrolysis and laser hair removal procedures.

Heart Style

Are you a fun person? You may want to consider a heart style for your pubic area. This style is kind of sweet if you take a look at its design. You need up-close imaging to get the perfect shape. First, you need to shave from the bottom – not from the top (the mistake most people make).

Follow from the bottom into an inward-pointing triangle on both sides. Next, clear a little side towards the thigh for a clean cut. Then, work on the inward-pointed parts in the shape "W." You could make this style either large or small using a mirror, a pair of scissors, or a pair of tweezers.

Dyed Style

Out of all the styles, the dyed type is the fanciest. It means you have to make your pubic area colorful and attractive. It doesn't matter if your bush is full or not; you can apply any color of dye on it. Interestingly, you could combine this style with other styles; for instance, dyed+bikini, dyed+heart, etc., are the commonest type.

However, you should know that the maintenance of this hair style is high. You always need to "update" the colors. Not only because moisture cleans it off over time, but also to keep the area in a healthy condition. Also, you need to know the kinds of products to use because the skin in that area is sensitive. Gentle products are recommended to be used for safety.

All these hair styles for the pubic region are good on different levels. Either as a guy or lady, you need to choose a style to use.

Conclusion

The body is our top priority; it should be kept healthy, safe, and clean every day. One of the ways to do that is by taking care of your pubes. They seem inconsequential, but they do a lot to ensure your comfort. The care and maintenance of pubic hair aren't gender-biased.

Above are questions as regards the pubic hair as well as their answers, i.e., what men should do with pubic hair? Do most women shave? How do you style pubes? It is with sincere hope that you pick a style that is right for you, depending on how you find them.