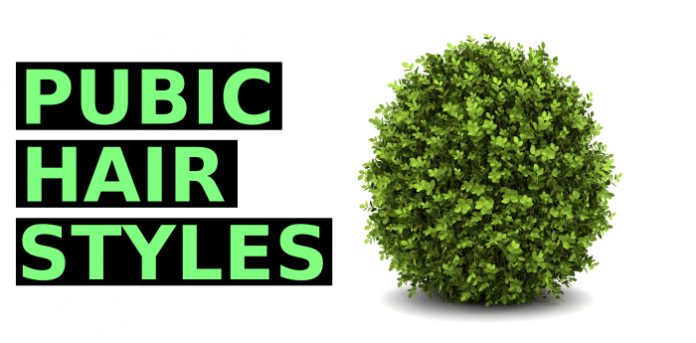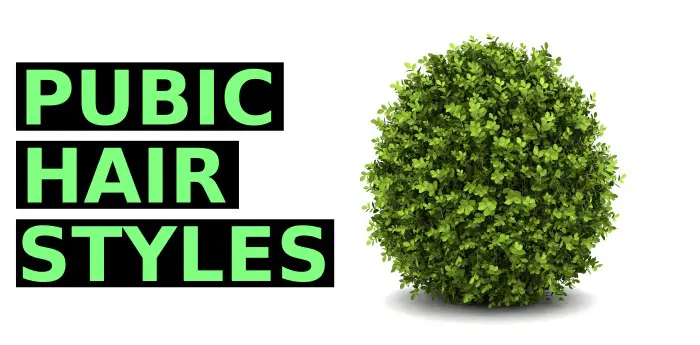 Hair styles come and go, along with pubic hair styles. If you've been au natural for too long, it might be time for some upkeep.
Check out this list of female pubic hair styles, including classic and modern looks, along with some great options for men. You might as well have a little fun, right?
Female Pubic Hair Styles
Just like you can switch up your normal hair style, changing public hair styles is pretty simple as well. Whether you want a classic look or can't wait to try a fun and modern style, any of these pubic hair styles can provide you with more confidence and sex appeal.
Most salons can help you create just about any look you're after but with a little practice and the right tools, you can also get the style you're after in the comfort of your own home.
[adinserter name="Second on page"]
Classic
These styles are common enough that any salon can help you and they won't throw off anyone who might get to sneak a peek.
The Brazilian
Not a fan of anything down there? Then the Brazilian is right for you. This intense waxing procedure removes all of the hair around the pubic and anal area, leaving you with smooth skin for weeks.
The Landing Strip
If you still want to keep a bit of hair but want to feel clean and confident, try the Landing Strip. This style removes hair from undesired areas but leaves a neat and trim strip just above the vulva.
The Big Bush
If you prefer to let things be as nature intended, it's still considered a style. For some women and their partners, the Big Bush is perfect. If you want freedom from pubic hair style upkeep, this is the one for you.
The Bermuda Triangle
This style leaves a triangle shape above the pubic region that is neat and trim. By removing hair from the bikini line, top of the thighs and below the navel, a woman doesn't have to worry about being overly exposed.
Bikini Trim
This style involves removing only the hair that would be exposed while wearing a bathing suit. It's usually a fast option for women who don't want to be embarrassed but don't have time for a trip to the wax salon.
You'll want to use a bikini trimmer possible to get the skin smooth and hair-free while preventing razor burn.
Modern
Want to try something new? These looks will definitely push the envelope and leave you feeling like a new person.
​
The V
This is an almost bare look, with just two strips of hair extending up into a "V" shape. It's a great style for those who want to be able to easily maintain their pubic hair styles in the comfort of their own home.
The Top Knot
This is a style that many women accomplish without even trying. By removing hair from the bikini line, thighs and pubic area, a somewhat messy patch of hair is left right above the vulva. It's an ideal style for shaving and fairly easy to maintain.
The Heart
Just as the name implies, this pubic hair style removes anything unnecessary and leaves behind a neat and trim heart shape. It's perfect for Valentine's Day, anniversaries or any other special occasion.
The Chaplin
Getting its name from the famous comedian, this style looks like a tiny mustache sitting above the pubic region. The trick is to keep the hair very short and neat. It keeps the rest of the skin silky smooth but still adds a bit of interest to the area.
The Vajazzle
How's this for something new and exciting? The Vajazzle simply refers to a wide range of customizable options for your downstairs region, including the application of gems, bright hair dyes and even temporary tattoos.
Pubic Styles for Men
It used to be considered taboo for men to perform any type of grooming to their downstairs region. These days, it seems that for every man styling their pubic hair, there's one that lets it grow naturally.
No matter which works for you, check out these options to see if something appeals to you. When it comes to manscaping, groin styles can range from fairly natural to fairly unique.
Also Checkout: Treading vs Waxing: Which One Is Better?
Just Grows Naturally
Just as the name suggests, letting everything grow naturally is a common option for men, especially those that view manscaping as a less than manly thing to do. The benefit is that there's no maintenance of course but just as many men expect women to keep up on pubic hair, more and more women are expecting the same out of men.
Bald
Rather than worrying about shaping and trimming, some men elect to just remove everything. This look involves a bit of maintenance to avoid stubble and ingrown hairs but once a routine is established, it can be an ideal look and style. Waxing is an option but many men find that shaving at home is just as easy.
Strip
Just like women, some men prefer to leave a little bit of hair rather than go completely bare. If this is the case, a simple strip can be left right above the pubic region while the rest of the hair is completely removed. This makes maintenance a little easier and is less shocking than the bare look.
Trimmed and Shaved into a Shape
Men can have fun, too! With a little imagination, pubic hair can be shaved into just about any shape imaginable. Some manly shapes include lightning bolts, smiley faces, arrows and even hearts. While these looks take a bit more time, the result can really be classified as a work of art.
Conclusion
There's no right or wrong pubic hair style. As long as what you choose makes you feel comfortable, attractive and confident, go with it. Also, don't be afraid to try new styles, even the trends. Don't think of trimming pubic hair as a necessity but rather an opportunity to show your personality and even have a little fun.