BEAUTY CARE, ORAL CARE, AND SKIN CARE
We review beauty care products, oral care items, and everything related to skin creams to help you through our beautification journey!
HAIR CARE
We love everything related to hair care and hair maintenance!
HAIR REMOVAL
We know that both women and men alike love to remove unwanted hair, and that is why we created a dedicated section just for that subject! It covers the wide array of hair removal products, from the least intrusive to the more intensive permanent applications.
HAIR STYLING TOOLS
If you have frizzy hair, or curly hair, or even just flat black hair, then you would benefit immensely from using different hair styling tools. These posts provide a kick off starting point to help get you started and moving in the right direction.
MEET OUR TEAM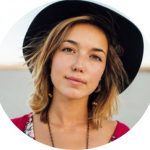 Hi, I'm Jessie Anderson. I started Live Beauty Health in 2015 with a few of my close friends with the mission to provide in-depth, no-nonsense information and advice on all the latest beauty and health products and procedures. I'm truly passionate about looking and feeling great, and my aim is to help others do the same. I offer genuine advice with the best intentions, to equip you with up to date information, backed by thorough research and testing. I have a few other women helping me out and we each personally review the products that are included in the posts, we provide an objective perspective on our experiences and we curate that feedback. One important to note to consider and remember, we do NOT take payments to recommend specific products at all, we would never recommend or rank a product highly which we do not personally endorse; this is an important disctinction from other websites, this is a personal passion of our team and we take great pride in what we produce.