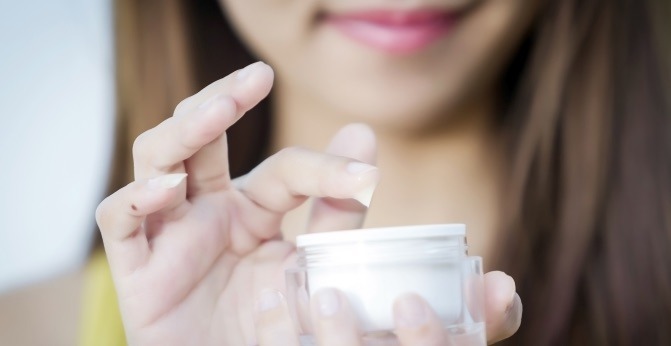 Have you heard of glycolic acid? It's a commonly used acid in beauty products.
It's so common that I'm sure there's some in your medicine cabinet right now. But you might not realize just how amazing this ingredient is and how it can work magic on your skin.
One of the best ways to utilize glycolic acid is to use glycolic acid lotion. It really gives your skin just about everything it needs to shine and glow.
Read my review of my favorite glycolic acid products to see which might work best for your needs. Get ready to enjoy beautiful skin, all thanks to glycolic acid!
Quick Comparison
| Product Name | Size | Price | Editor Rating |
| --- | --- | --- | --- |
| | 1.7 fl oz | $$ | |
| | 6 fl oz | $$ | |
| | 2 fl oz | $ | |
| | 6 fl oz | $$$ | |
| | 1.5 fl oz | $ | |
| | 1.7 fl oz | $$ | |
| | 1 fl oz | $$$ | |
| | 2 fl oz | $$ | |
| | 1.8 fl oz | $$ | |
Pure Body Naturals Glycolic Acid Moisturizer
This glycolic acid peel is gentle and gives your skin the exfoliation it needs to really shine. It removes dead skin cells while overall improving the texture of your skin.
This peel really made my skin super soft but here's my favorite part about this product. Unlike other peels, you don't need to rinse it off, making it easy to use at home.
All you have to do is make sure that you apply sunscreen before heading out the door.
This peel is also packaged to last. The container doesn't allow light or air in, which helps to preserve the active ingredients.
It also has a pump that makes application easy. You can also use the pump to measure out the amount of moisturizer that's perfect for you. For me, three pumps was great.
If you're more sensitive though,give two pumps a try. Overall, this moisturizer made my skin feel soft and look plump and youthful.
Body Merry Glycolic Acid Exfoliating Cleanser
This exfoliating cleanser not only contains glycolic acid but also willow bark and jojoba beads. This gives it a boost in opening clogged pores and removing dead skin cells, dirt and excess sebum.
It doesn't just clean the surface of your skin. It reaches deep down into pores and keeps your skin glowing and clear.
I loved the tingling feeling on my face when I used this cleanser. It felt like a mini-massage and really made me feel like the cleanser was working overtime to keep my face clear and smooth.
If you suffer with dark spots or age spots, this cleanser can help lighten them with regular use. I've always had freckles and while they don't bother me as much as they used to, I was happy to see them lighten a bit with this cleanser. It makes applying makeup so much easier and evens out my complexion.
Toulon Glycolic Acid Cream
The glycolic acid content in this cream is 10%, making it a great product to start with if you aren't sure how your skin will react to it. It does just about everything you need a skin cream to do.
From the first application, the cream exfoliates your skin and clears acne, unclogs pores, diminishes blackheads, helps to build collagen and softens the appearance of fine lines and wrinkles.
If you've suffered from acne for awhile, you might have larger pores. Say goodbye to those as well!
This cream seemed to tighten my skin and really made a difference in not just how it felt but also how it looked. I really loved how this product was organic, natural and cruelty-free.
Within a few days of using this product, my husband told me that my skin seemed to be energized and glowing. This is a glycolic acid cream that I will always keep on hand!
Alpha Hydrox AHA Enhanced Lotion
If you've tried a lot of products with glycolic in them, you might have noticed that they often have a distinct smell about them. It's not terrible but it is noticeable.
Alpha Hydrox makes a lotion that is free of fragrance but still delivers everything that you're looking for in a product with glycolic acid. It has plenty of rich moisturizers and vitamin E to intensify the results from the acid as well.
I used this lotion on my face, legs, arms and body. It was gentle yet effective and left my skin soft, smooth and silky.
If you suffer from acne on your back or arms, this is a great and affordable way to clear your skin. It can also give your entire body a bit of a "facelift" and give you more confidence when you rock those shorts or skirts.
You can also use glycolic acid lotion for scars anywhere on the body.
Reviva Labs Glycolic Acid Cream
Reviva Labs keeps their packaging and product simple but don't underestimate it. If you're using their product for a better complexion, you're sure to be pleased with your results.
If you're an animal lover, you'll be pleased to know that there are no animal products in the list of ingredients and they don't test their creams on animals either.
This cream seemed to work remarkably fast. There was a bit of an intense tingling feeling the first few times that I used it but nothing uncomfortable.
I have a scar on my chin that I got from an encounter with a fence when I was a kid. Within a week of using this cream, the 30-year old scar had lightened dramatically.
If you have acne scars or scars from accidents or deep cuts, give this cream a try.
Instanatural Glycolic Acid Cream
Are you currently suffering from eczema? If so, give Instanatural a shot.
It contains glycolic acid of course but also has vitamin C, hyaluronic acid, niacinamide and bearberry extract. These ingredients work together to hydrate the skin and revitalize it to its original glory.
This cream made my skin soft, just like the other glycolic products, but it really moisturized as well. I felt completely confident in my own skin and even skipped my typical makeup routine for a few days.
If your skin is drier than most, this is definitely the cream for you.
While they'll all help improve your skin, this one is really geared to improving your moisture levels and balancing out sebum production.
I recommended this product to a friend of mine with eczema and within a few days, she noticed a real difference in her skin. It wasn't red anymore and was beginning to heal.
She had less flaking and was really excited about the changes. She still uses it to this day and her skin looks better than ever.
Joyal Beauty Glycolic Acid Serum
You can use this serum on a daily basis to fight aging. It helps to brighten dull or dry skin and also helps to monitor oil production and clear blackheads and whiteheads.
If your skin has been damaged by the sun, this serum is a must to reverse the damage and revitalize your complexion.
It can also help give you a youthful glow because it helps to reduce dark circles under your eyes and the puffiness that can go along with them. I didn't think such a tiny bottle could make such a difference in my appearance.
I just so happened to be giving this serum a try when it was time for my high school reunion. Let's just say that I got plenty of compliments from friends and old crushes that I hadn't seen in years.
Aqua Glycolic Face Cream
If you still aren't sure about using a glycolic face cream, try Aqua's version. It's highly recommended by dermatologists, including my own.
The price is a bargain so even if you're on a budget, you don't need to miss out on trying glycolic face cream.
If your skin is a bit more sensitive, one application per day will still give you great results. If your skin can handle it, two applications per day is best.
I applied this cream every morning and night for several weeks. I really loved the texture and it didn't have any strange odors.
I let it work its magic before applying my makeup and didn't have any clumping of foundation or powder like some creams can cause. Overall, I was really happy with what this cream did for my skin.
If you decide to go with this product, just remember to apply sunscreen each day before heading out.
Life Essentials Skin Care Glycolic Acid Cream
I love Life Essentials products so I was excited to try their glycolic cream. It met all my expectations and then some!
It's made with all natural organic and vegan ingredients. This is one of the reasons why it's one of the safest glycolic products, especially for sensitive skin.
I didn't experience any tingling, which could translate to irritation for some.
The cream is made in the USA in an FDA regulated lab, which made me feel more confident that I was receiving a safe and potent product.
As far as what it did for my skin, I really felt that this was one of the best creams that I had tried. At the time, I was dealing with some cystic acne due to extra stress at work and topical ointments weren't doing anything for me.
But within a couple of days of using this cream, I saw a real improvement. My skin was not only clearer but brighter and smoother. I no longer had blackheads around my nose and my skin seemed more plump and youthful.
If you've been thinking about using glycolic acid lotion for stretch marks, give this one a try. It seemed to transform the skin on my face and I'm sure it could do the same for skin elsewhere on the body.
What Does Glycolic Acid Lotion Do?
Glycolic acid lotion can do a whole bunch for your skin. Its main ingredient, glycolic acid, is made from cane sugar but there are synthetic versions available as well.
It's a member of a group of active compounds known as alpha hydroxy acids, or AHA's for short. Glycolic acid just so happens to have the smallest sized molecules in the group.
This allows products containing the acid to deeply penetrate the skin and have the greatest effect on fine lines, dull skin, excess oil and acne.
These lotions are combined with other ingredients that all work together to exfoliate your skin while unclogging pores, balancing moisture levels and reducing the appearance of fine lines and wrinkles.
If you use glycolic acid lotion, you can expect to experience smoother skin with less breakouts and that glows and appears youthful.
Is It Safe To Use?
Because of its name, glycolic acid sounds dangerous. But rest assured that glycolic acid is the safest of all AHA's. It works by reacting with your top layer of skin.
It breaks it down by dissolving sebum and other substances as needed. Dead skin cells are then easily removed to expose smoother and brighter skin that looks healthy and younger.
Just remember that if you've never used glycolic acid in high percentages, you may want to conduct a test patch to make sure that your sin will react positively.
What Are The Benefits?
Glycolic acid packs a powerful list of benefits for your skin. Check out my favorite reasons for using glycolic acid products in my beauty regime.
Exfoliates:

My skin is always so soft and incredibly smooth after using my favorite glycolic acid product.
F

ights Acne:

If you can't seem to clear your skin, give glycolic acid cream a try. It's great for deep, painful acne, which isn't often treated by benzoyl peroxide.
Fights Aging:

Aging is a gift but no one wants the wrinkles that come along with it. I've noticed that with regular use of glycolic acid, my wrinkles have seemed to soften and I've even received compliments from my friends who want to know what plastic surgery procedure I've had done.
Promotes Healthy Lo

oking Skin:

As dead skin cells are dissolved, blackheads and bumps should no longer be an issue. You can also expect to see an improvement in former acne scars. Overall, your skin should really glow with regular use of glycolic acid.
How To Apply Glycolic Acid Lotion To Get The Best Results
If you want to benefit from all that glycolic acid lotion has to offer, you need to carefully follow directions regarding its use. Take a look at how I use the product safely and effectively.
Always use glycolic acid products that contain 5-8% of the active ingredient. If your skin seems to be irritated, either reduce how often you use the product or use one with a lower percentage.
Once your skin seems to be tolerating the product increase your application frequency or leave the product on for longer periods.
Continue to monitor your skin. Adjust your application schedule and frequency as needed, along with the percentage of the active ingredient in your product. Your results will be your best clue as to whether you're using glycolic acid correctly or not. Your skin shouldn't be dry, red or irritated. Instead, it should be healthy and glowing with minimal acne or skin blemishes.
Just so you aren't concerned when it happens, remember that a mild tingling is normal the first few times you use glycolic acid. This is actually a sign that the product is working. However, it should not be painful while using it or afterwards.
Glycolic Acid Vs Benzoyl Peroxide
Glycolic acid and benzoyl peroxide are like apples and oranges. While they're similar, you really can't compare them.
Let's first start with how they are similar. Both can be used to clear skin, eliminate flaws and leave behind glowing skin. Both are considered relatively safe with reactions being rare and not serious.
But they do behave a bit differently. Glycolic acid works by exfoliating and removing the top layer of dead skin cells, preventing them from clogging pores and leading to pimples.
Benzoyl peroxide works by penetrating the pores and eliminating the bacteria. Glycolic acid products mainly prevent acne while benzoyl peroxide treats existing acne.
This is why when combined, they create a seemingly unstoppable attack against pimples and blemishes.
Can I Use Glycolic Acid With Benzoyl Peroxide?
You can use glycolic acid and benzoyl peroxide, just not at the same time. For example, if you have a glycolic acid peel done, either at your favorite spa or by using an at-home kit, you should avoid using any products with benzoyl peroxide for at least three days.
If your skin is more sensitive than most, it might be best to wait an extra day or two before applying benzoyl peroxide products to your skin. Remember to adjust your benzoyl peroxide accordingly.
If you notice flaking and redness, use a product with a lower percentage. When it's time for your next glycolic acid peel, stop using benzoyl peroxide for a few days. This pattern can be repeated for as long as necessary.
Glycolic acid can make all the difference in your current beauty routine. It's effective, safe and affordable.
If you haven't used products containing this ingredient before, it's time to give it a try. You're sure to love the benefits, especially your stunning skin!