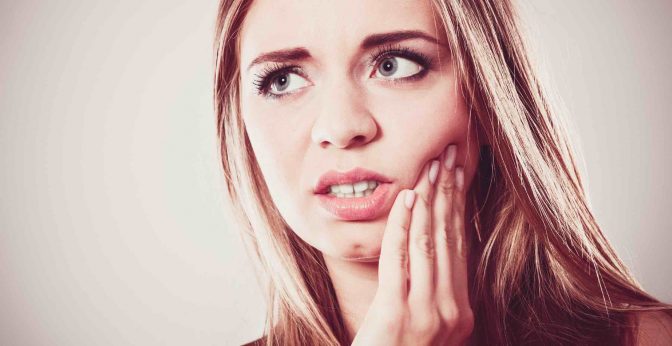 Having sensitive teeth is not pleasant, it can also be a warning sign of more serious dental problems. Remineralization is something that most of us need regardless whether we whiten our teeth or not.
I personally like to use teeth whiten kits because it is the perfect way to get a beautiful white smile. But if you are not careful you can cause permanent damage to your teeth.
Let me explain:
Some ingredients found within teeth whitening kits can destroy the protective enamel, making your teeth VERY sensitive. If you don't whiten your teeth then there are still many attributes that cause enamel demineralization to take place.
This can be poor quality saliva, poor oral hygiene, using certain medications or even just from having a diet that's high in sugar or carbs.
I have used various special tooth pastes and gels after bleaching and can definitely say that remineralizing gel or remineralizing toothpaste are the best options for teeth strengthening and sensitivity reduction.
Today's post will help you to understand about the different types of tooth remineralization products available and what might benefit you and your smile.
Quick Comparison
| Product Name | Size | Price | Editor Rating |
| --- | --- | --- | --- |
| | N/A​ | $ | |
| | ​4 fl oz | $$$ | |
| | 3 fl oz​ | $ | |
| | ​3.5 fl oz | $$$ | |
| | N/A​ | $ | |
| | 1 fl oz​ | $$ | |
| | 0.34 fl oz​ | $ | |
So first of all, how does remineralization gel work?
Remineralizing gel rejuvenates and desensitizes your enamel by replenishing the key minerals within your teeth.
This process repairs early cavities and also prompts cells within your teeth to start multiplying, forming a stronger new tooth tissue that replaces the one eroded by teeth whitening.
There are many factors that can cause the enamel on your teeth to erode leaving small holes which lead directly to the nerves within your teeth.
Remineralizing gel and toothpaste help strengthen your teeth by making them healthier, stronger and less sensitive.
How To Remineralize Teeth
If you are in need of remineralizing after bleaching your teeth then I would say you are best off using a remineralization gel.
You will need to follow the instructions according to the one you buy but generally they work by filling a mould with the gel and holding on your teeth for a number of minutes.
Keep reading to find the best one for you.
You can even combine this with using a remineralization toothpaste for maximum results.
If you haven't been bleaching your teeth but suffer with some sensitivity then I recommend using one of the remineralization toothpastes.
Simply switch from your regular brand of toothpaste and you will soon feel the benefits.
See below for my top picks.
The Best Remineralizing Gels
Dr Song Remineralization Gel
Dr Song has been creating professional teeth whitening products for over 30 years. The Dr Song remineralization gel comes with 8 syringes which allows you around 50 applications.
The gel is developed using Sodium Fluoride and Potassium Nitrate.
During teeth whitening these ingredients:
I purchased this remineralizing gel because I recently reviewed the Dr Song teeth whitening kit and it worked GREAT.
I followed the instructions and applied a small amount of gel to the bottom interior of the teeth tray. I positioned the tray over my teeth and pressed it gently so that the remineralization gel covered the entire surface of my teeth.
There was a little bit of overflow which didn't taste very pleasant so make sure you wipe the gel before it gets into your mouth.
You can leave it in your mouth anywhere between 30 mins and 4 hours. I decided to go for an hour because I didn't have the patience to sit there with the tray in my mouth for any longer than that.
I had very little sensitivity afterwards which was GREAT. After only two more uses of the remineralizing gel the sensitivity was totally gone.
Sunshine Remineralization Gel
This remineralization gel came with 5 Syringes so not as many as the Dr Song solution. They didn't come with any instructions which was a bit annoying so I followed the same routine as I had done with the other remineralizing gels.
I decided to use the gel overnight because I wanted to try and get the maximum effect. When I woke up the gel had left a thin but not unpleasant film that bonded to my teeth.
The results were AMAZING!
The sensitivity caused by the teeth whitening process was no longer there. I was able to drink a cold drink almost straight away.
My gums had been a little bit tender and the remineralization gel seemed to fix that issue as well.
Uncle Harry's Remineralization Liquid for Tooth Enamel - Gluten Free and Vegan
Uncle Harry's have been making natural earth-friendly products for the last 20 years. It's a family run business that work out of a beautiful 9 acre farm in Redmond, Washington.
Their Remineralization Liquid comes in a 1 ounce bottle and consists of:
Alkalizing ionic minerals
essential oils of peppermint
The reason I wanted to try this particular brand was because it is gluten free and vegan. A friend of mine who is vegan asked me if I knew of any Remineralization teeth products that were vegan friendly.
I didn't, so I did my research and found this little gem. I followed the instructions that were supplied with it.
First you need to hold ten drops of the liquid in your mouth until your mouth is wet with saliva. Swish it around for about 5 minutes and then spit it out.
You don't need to rinse out your mouth afterwards – Remember all the ingredients are Natural! I have been using Uncle Harry's Remineralization Liquid for a week now and the results have been BRILLIANT.
My teeth are a lot less sensitive and my breath is really fresh. The blend of ingredients are AMAZING!
And it shows that you do not need a load of chemicals to get results. If you like the Uncle Harry products then why not try the full remineralization kit with tooth whitening toothpaste polish.
Watts Power FCP
Watts Power FCP comes as a 4 pack so the value for money isn't as good as the other remineralizing gels that I have reviewed today.
When it arrived I read the instructions and I was a little bit confused because it said: "Rinse out your trays before applying a very small amount in the front and back of each tray. Let set in your mouth for 4-5 minutes. Remove trays and do not rinse mouth"
But then further down the instructions it tells you to rinse your mouth? I would suggest rinsing your mouth after because I don't think it would be a good idea to swallow too many of the chemicals.
The gel tastes very minty but NOT offensive in any way. This time I decided to leave the mouth tray and gel in overnight to see what the effects would be like.
They were good but my teeth were still a little bit sensitive when I drank a cold class of water. The sensitivity reduction did improve after a few weeks though.
I found that if you used the remineralizing gel once a week during the teeth whitening process and once a week thereafter this provided me with the best results.
The Best Remineralizing Toothpastes
Redmon Earthpaste Natural Toothpaste 4

P

ack
Natural toothpastes can take a bit of getting used to as they don't tend to foam up like regular toothpastes, but don't let that put you off.
The Redmon Earthpaste did reduce my sensitivity but didn't completely get rid of it. This is a nice toothpaste to use though and it doesn't need to be a temporary thing.
I like all the flavours but if I had to pick a favourite I would say it's the lemon twist, it's just so different.
These remineralizing toothpastes are also great for kids.
Uncle Harry's Natural Toothpaste – Cinnamon
I am a fan of the Uncle Harry range as I love completely natural products. There is a spearmint option too but I wanted to try something different and I love the taste of cinnamon.
It did seem strange at first using cinnamon toothpaste but I love it and find it so refreshing. The best way I can describe the feeling after using this toothpaste is the way your teeth feel after having a professional clean at the dentist, FRESH.
This natural toothpaste encourages remineralization of tooth enamel by neutralizing acids and bacteria, supplying calcium, magnesium, and phosphorus for strengthening teeth, and maintaining a naturally alkaline pH.
After using for only a week my teeth feel noticeably stronger. My mouth and teeth feel AMAZING. The only issue is that I am now addicted to brushing my teeth because this stuff tastes so good!
Apagard Premio Toothpaste 100g
It might seem extreme to be ordering your toothpaste from Japan but then sometimes you need to go the extra mile to get the best results. Your teeth will certainly thank you for it!
I read about a study in Japan where children used Apagard premio over a period of a year and they found that cavities in this group dropped significantly. After this I had to try it out for myself.
The only downside to it travelling halfway across the world is that it can take a while to receive it.
The tube is fairly small BUT you really only need to use a small amount, around the size of a pea so it does actually last a long time.
This completely cured my sever tooth sensitivity and had a surprisingly extra bonus of making my teeth much whiter!
I love this remineralizing toothpaste!
Remineralizing Gel And Remineralizing Toothpaste For Teeth Conclusion
So now you know what the best remineralizing gels for teeth and remineralizing toothpastes are. Eroding teeth enamel is NO JOKE.
It causes permanent long term damage and a considerable amount of PAIN. It's important that you choose one and get started straight away.
You need to keep your teeth strong and healthy…
…so for $10 – $20 it's an absolute no brainer.