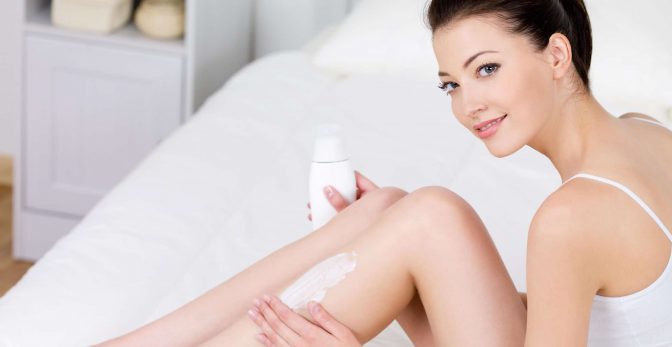 Numbing cream is an absolute life saver when it comes to laser hair removal, tattoo and waxing.
Although most experts claim that there is minimal pain with these types of procedures, the reality is that everybody will experience some discomfort…
...and for most people, the PAIN is excruciating!
I have tried a number of different methods to get rid of pain.
I can truly say that topical numbing cream is the best option for pain relief during tattoo, laser or IPL treatments.
In this post, I am going to review the most effective topical numbing creams for laser hair removal. I will also explain how numbing cream works and the best method of applying it.
Let's begin!
Quick Picks: Editors Top 5
Does Topical Numbing Cream Effect Laser Hair Removal Results?
How Long Does Numbing Cream Take to Work
How Long Does Numbing Cream last
Can You Buy Numbing Cream Over the Counter
How Does Over the Counter Numbing Cream work?
There are a few different types available. Each contains different active ingredients.
The active ingredient within most of the creams we are going to review today is Lidocaine. Lidocaine is the most suitable pain relief solution for these types of procedures.
Benzocaine and tetracaine are other active ingredients within some numbing creams.
Lidocaine, Benzocaine & Tetracaine
---
BuIt works by blocking your nerve endings. When your nerve endings are stimulated, sodium is produced. This causes an electrical signal build-up.
If this build-up becomes too large, the electrical signals start to travel to the brain, where they are interpreted as pain.
Benzocaine and tetracaine work as a chemical barrier, preventing the electrical signals from building up within your nerve endings.
This in turn prevents your nerves from sending pain signals to the brain.
The process doesn't totally eliminate pain, but it does greatly reduce it.
Benzocaine and tetracaine can be used for laser hair removal, but they are normally used to reduce pain or discomfort caused by minor skin irritations, cold sores, toothaches, sunburns or stings.
Numbing creams are also very effective for laser, waxing and pre-tattoo care because they can help to prevent involuntary flinching.
How to Apply Skin Numbing Cream
I'm going to give you some great hacks for getting the most out of the topical numbing creams being reviewed today.
---
For best practice, follow the steps below:
1. First, wash the treatment area thoroughly to remove any dead skin, bacteria or dirt.
2. Apply the first layer of cream to your skin about 45 minutes to an hour before your treatment.
3. Rub the first layer into the skin until it completely soaks in.
4. Next, apply a second, thicker layer to the skin. This time, don't completely rub it in. You want it to sit on top of the treatment area, kind of like icing on a cake.
5. Just before your treatment, scrape off the second layer of cream, and rub any of the remaining cream into the skin as much as possible.
Doing this will not tamper with the effectiveness of your laser or IPL treatment.
What are the Best Numbing creams For Laser Hair Removal. Below are our Top Picks....
LMX 5 is developed by a leading US pharmaceutical firm, called Ferndale Labs.
This company specialises in dermatology innovation.
This product has been designed to work with a whole host of treatments and procedures, but it works especially well for laser hair removal.
The Ingredients include: Lidocaine 5%, Benzyl Alcohol, Carbomer 940, Cholesterol, Hydrogenated Lecithin, Isopropyl Myristate, Polysorbate 80, Propylene Glycol, Trolamine, Vitamin E Acetate, and Water.
Because I bought this product off Amazon, I was a little bit concerned that the packaging might not be up to scratch.
I am pleased to report that this wasn't the case at all. The tube and box were high quality and in perfect condition.
It even came with clear and easy-to-understand instructions.
This stuff works really well, but you must be patient and let it sit on your skin long enough. The longer you leave it, the less pain you will feel!
I like that LMX 5 is more of a gel. It soaks into the skin nicely, without leaving a residue like some other topical numbing creams I've used.
Numb Master uses a whopping 5% Lidocaine within their cream.
This makes it one of the strongest over the counter numbing creams for Laser Hair Removal.
​Numb Master's formula combines topical anesthetic with micro needling procedures.
Studies have shown that this makes their solution even more effective than other products out there.
Numb Master manufactures their product through the proper FDA channels, ensuring that it meets the highest standards.
This cream does a great a job at reducing the pain. What I noticed about Numb Master is that it lasted a really long time, around one and a half hours.
It was also easy to apply and take off because it wasn't greasy or cakey.
Topicaine is distributed within the US. Their new formula contains 4% Lidocaine, which means that it works REALLY well for laser hair removal.
The instructions included are easy to follow.
For best results, apply an eighth-of-an-inch thick layer of topical numbing cream over the treatment area and then leave it on until your skin is completely numb.
I left the cream on for about an hour before my laser hair removal, and my skin stayed numb for about an hour and a half.
This cream isn't sticky and smells good.
Topicaine is well priced and easily accessible. The supplier I buy it from always seem to have it in stock.
Lidocaine Plus is the cheapest product we are reviewing today, so it's a great solution if you're on a tight budget.
This topical numbing cream is formulated with aloe vera and a water-soluble base.
​It contains 4% lidocaine hydrochloride, which is what you want in a numbing solution.
Although this cream is not as effective as some of the more expensive products, it still packs a punch!
I applied it 90 minutes before my treatment and it lasted for about an hour. Ideally, you would like your lidocaine cream to last a bit longer so that you avoid having to top up.
The aloe vera in the cream makes it feel cool on your skin. It also has a nice consistency which makes it easy to rub deep into your skin.
Lidocaine Plus has a fresh minty smell which is quite pleasant.
Dr. Numb has been a big hit for a number of years within the tattoo industry.
The company manufactures their topical numbing creams with the finest quality ingredients, lidocaine and prilocaine.
Dr. Numb is a non-oily, water-based lidocaine cream which contains 5% Lidocaine.
This cream is also certified by Health Canada and approved by the FDA.
I found that Dr. Numb works better on sensitive areas of the body. It numbs the skin well, however, it didn't last as long as some of the other creams available.
Hush is an FDA-compliant topical anesthetic cream that enhances your home laser hair removal experience by eliminating as much pain as possible.
This American-made product is endorsed by some of the country's finest tattoo artists and is now helping many people with home laser hair removal treatments.
I like the fact that Hush isn't tested on animals. However, it wasn't as effective as some of the other numbing creams that I have reviewed today.
What's great about Hush:
Unique blend of botanical extracts, including aloe
Some people advise wrapping the treatment area with Saran Wrap to strengthen the results.
I would personally recommend against this, because some research states that this can increase the chance of having a side effect. It can also restrict the use of certain parts of the body.
I also noticed that Hush wore off more quickly than the other creams.
No Scream Cream is made in the US by Deborah Merhar, who is a licensed aesthetician and waxing expert.
Deborah has over 15 years' experience in the spa industry and has a number of depilatory products under her belt.
Although this cream was initially developed for waxing, it's perfect for laser treatments as well because it contains 20% benzocaine.
No Scream is developed with a safe and natural formula that is compatible with all skin types.
The ingredients are: Benzocaine 20%, Glyceryl stearate SE, imidurea, methylparaben, PEG-8, PEG-75, petrolatum, propylene glycol, propyl paraben, sodium lauryl sulfate, stearic acid, stearyl alcohol, trolmine, and purified water.
When I first tried this skin numbing cream, the results were not very good. The instructions stated that you should not rub the cream into the skin too much, and that there should be a layer of cream on the skin.
I thought I would give the cream a second chance. I'm glad I did, because the second time around the results were much better!
This time, I rubbed the cream in as much as I could and waited about 45 minutes.
During my laser hair removal, the cream definitely took the edge off. It wasn't as effective as some of the other creams I've tried, but it worked and it's also well-priced.
8. GiGi Honee Anesthetic Numbing Spray
Numbing spray is a great alternative to skin numbing cream because it's a bit cleaner and easier to apply.
I found that the best numbing spray option available was GiGi Honee Anesthetic Numbing Spray.
GiGi is a Los Angeles based beauty company that is known for developing GiGi Honee, the number one selling wax in the world.
GiGi's Anesthetic numbing spray is used to desensitize skin prior to laser hair removal treatment. It's a topical analgesic spray that contains 4% Lidocaine.
The Lidocaine within the spray penetrates the skin's surface and numbs the treatment area within only a few minutes.
It works, but you must apply it generously.
This spray doesn't quite stop the pain, but it certainly takes the edge off and reduces the stinging feeling
The spray smells really nice and it's very easy to apply. I have also used it before with Gigi hard Brazilian wax, with similar results.
The Best Skin Numbing Cream for Laser Hair Removal:




Our Conclusion
There you have it. Those were our choices for the best numbing creams for laser hair removal. We hope this post will help your search for the best numbing creams much easier.
I have spoken to so many people who go for treatment after treatment, putting up with the pain, thinking that there is no solution out there which works. Luckily, there is a solution!
We've found that skin numbing cream is the most effective way to seriously reduce the pain when you have a laser treatment.
We hope you can find the best cream from our list. When you experience the amazing results yourself, be sure to pass it forward. Let your friends know about it. If not, you can have them read this guide.