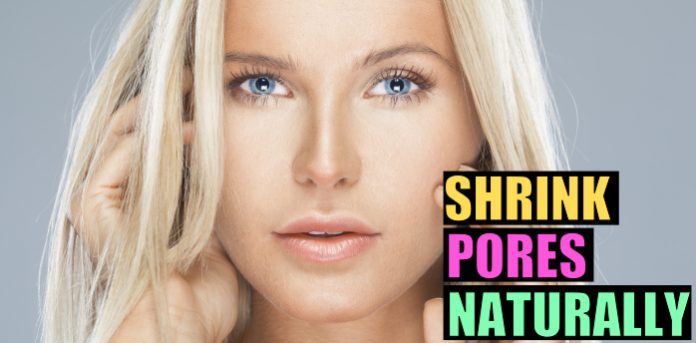 [adinserter name="Below the first image"]
If you are starting to notice that the skin on your face resembles the peel of an orange then you have large pores.
Not an attractive look is it?
Having large pores can leave your face looking dull and aged.
As if we didn't have enough other things to worry about as we get older like puffy eyes or wrinkles.
They can also lead to other skin problems like acne and blackheads which mar the way we look and can really effect our confidence.
Luckily today I am going to explain how to shrink pores naturally by telling you my 5 most effective tips.
By introducing a couple of easy to do tips into your beauty regime  you massively improve the way your skin looks
Follow these tips and I promise you that within no time your skin will be looking beautifully smooth and youthful again. 
1. Oil Cleansing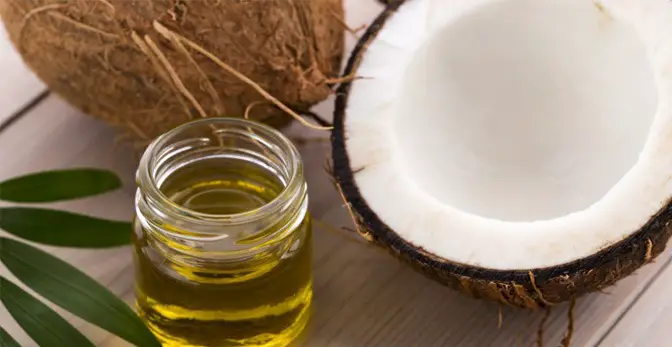 Putting oil on your breakout prone skin sounds like a terrifying thought.
But believe me, when I tell you it can actually help reduce pore size. 
Here's how:
The natural oil produced by our skin is called sebum, this can become excessive due to:
High hormone levels,

Poor skin care

A diet high in fats 

Passed down from our parents
Issues can start when the excess oil produced combines with dead skin cells within your pores causing them to clog.
This blockage prevents your natural oil from flowing freely causing your pores to become enlarged.
So you might be asking yourself how can applying more oil to my already oily skin help?
Good question…
…Well the answer is based on the simple chemistry principle of "like dissolves like". 
Which basically means that one substance can break down and dissolve the same substance, and in this particular case oil dissolves oil.
When this principle is applied to oil cleansing, the method will dissolve the oils on your skin and prevent excessive oils from being produced.
Sound like a good idea?
Well celebrity trend setters Emma Stone and Gwyneth Paltrow certainly do.
Gwyneth Paltrow swears by the use of coconut oil and Emma Stone has revealed that she uses $3 Grapeseed oil on her face "throughout the day and at night".
So I believe this is one of the most effective ways on how to shrink pores naturally on your face.
So what is  the best oil to use?
Below are our 5 favourites….
Argan Oil – Contains a very high concentration of vitamin E and saponins. This helps to moisturise dry skin and improve its elasticity.
Rose hip oil – Contains essential fatty acids and vitamins A, C and E. The antioxidants within the vitamin C stimulate collagen production which helps with anti-ageing
Coconut oil – It contains natural antibacterial and anti-fungal properties which makes it great for anti-ageing
Castor oil – High in vitamin E, proteins, and minerals which helps cures scars. It also contains anti-bacterial and anti-inflammatory properties. 
Grapeseed oil – It contains linoleic acid which helps maintains healthy skin. Its astringent qualities tightens skin and closes up the pores.
So how do I choose?
Good news:
I am going to let you into a little secret.
The trick is to use more than one.
Today I am going to give you a simple 3 oil blend that will unclog your pores and leave your skin moisturised.
Rule number 1..
Never, ever use face oils on a dirty face. Always do some sort of cleanse first.
Ok, Mix two parts Argan oil with one part Rose Hip oil and then add 2-3 drops of Grapeseed oil.
And that's it!
Either in your shower or at your bathroom sink massage about half a teaspoon of oil into your face.
Do this for about a minute or so.
Then place a clean hot damp towel onto your face. The steam will remove oil and clear all the impurities. 
2. Clay Face Mask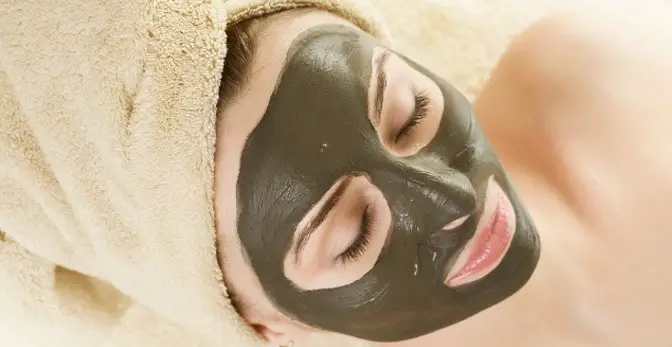 Women have been using clay as part of their beauty ritual since the beginning of time.
Cleopatra used clay from the River Nile to cleanse pores and tighten the skin over 1800 years ago.
So, I think we can agree that this is defiantly a proven method!
How does clay reduce pores naturally?
Well, clay contains a variety of natural minerals which helps with natural detoxification.
Clay masks naturally absorb the water and oil from your skin, giving it a pleasant tightening sensation, which makes your pores appear much smaller.
This process also draws out the impurities from the skin making it feel smooth and refined.
How do I find the right clay?
Start by looking for healing clay.
The most popular type of healing clay for facial cleansing and pore size reduction is bentonite clay.
So what is bentonite clay…?
Bentonite Clay is made up of aged volcanic ash, which contains a very high concentration of natural minerals including:
Calcium

Silica

Sodium

Potassium

Iron 

Magnesium
This makes it one of the most powerful healing clays.
Which healing clay should I buy?
From our research, we found that Aztec Secret Indian Healing Clay is the most effective product  available. It cost less than $10, plus it has tons and tons of amazing reviews.
Pro Tip: The magic doesn't just work on your face, try using bentonite clay for hair treatments.
How do I use it?
Simple…
1. Tie and pin back any hair because this stuff can get everywhere.
2. Put a scoop into a sandwich bag and add water.
3. Seal the bag and then knead the clay until you have a smooth paste.
4. If required, adjust the mixture by adding more water or clay to get the right consistency.
5. Flip the sandwich bag partially inside out onto your hand creating a kinda glove. This will stop your hands from getting dirty and help prevent any waste.
6. Apply the clay to your face and then let it dry for about 10-15 mins.
7. Remove the clay with pre moisturised facial wipes
8. Or, rinse your face into a basin or bowl. Do not do this into your sink or shower because it can clog your drains. Remember It is mud!
To SUPER enhance your results try mixing the healing clay with our magic ingredient, apple cider vinegar. Yes apple cider vinegar! It works like a dream, and if you keep reading I tell you why.    
3. Apple Cider Vingar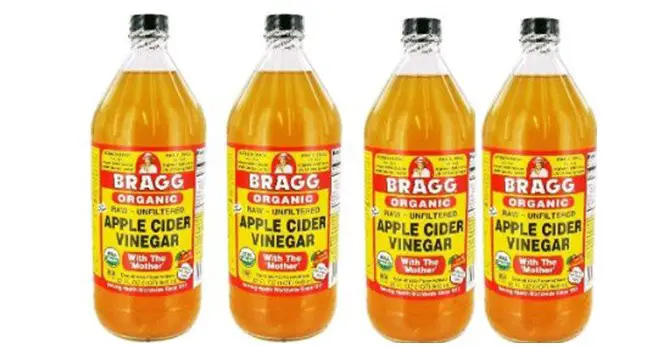 We have a thin layer of acid on the surface of our skin called the acid mantle. We develop it to protect our skin from bacteria.
When things like smoking, sun, water and pollution come into contact with our skin they affect the natural acidic balance leaving our skin unprotected from dirt and bacteria.
The acid within the Apple cider vinegar balances and restores our natural PH level. This helps our skin function at an optimal level by destroying bacteria and removing any dead skin cells.   
This prevents your pores from getting clogged, which keeps our skin looking beautiful and healthy.
By adding apple cider vinegar to healing clay is like a one-two punch to bad skin.
But don't just take my word for it…
Hollywood beauty Scarlett Johansson believes that it is one of the best-clogged pores remedies out there.
In an  interview with the magazine Elle UK she said this about apple cider vinegar 'If your skin is problematic or you're having a lot of breakouts, it's really healing. It's a little bit stinky but if you're not sleeping over at your boyfriend's it's really effective!' 
Scarlett Johansson can afford any skincare treatment in the world, so if she is happy to only spend $10 on apple cider vinegar then it must be AMAZING!
How to make an apple cider vinegar toner
It's important to get the right ratio for your skin type. We suggest that you start with the "sensitive skin" measurement first to see how your skin reacts.
For sensitive skin – Mix 1 part apple cider vinegar with 4 parts water
For normal skin – Mix 1 part apple cider vinegar with 2 parts water
For oily skin – Mix 1 part apple cider vinegar with 1 part water
Either apply your ACV toner topically with a cotton wool pad or store it in a spray bottle and use it freshen your face throughout the day. You do not have to rinse it off after use.
4. Oats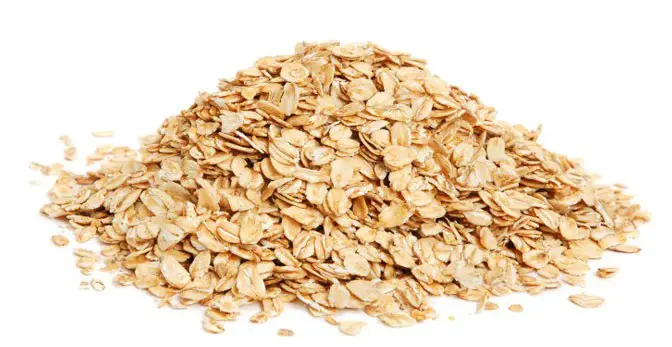 Oatmeal is not just a healthy breakfast that boosts you with energy at the start of the day.
It offers a lot natural benefits for skin care and its GREAT for reducing pore size.
Here's how:
The rough granulated texture makes it a wonderful exfoliant for your skin. Scrubbing your face with Oats effectively removes dead skin cells leaving a soft, moist glow behind.
Oats contain something called saponins which is a natural cleansing agent that gently removes oil and dirt from your pores.
The proteins within oatmeal help build a natural barrier which ensures that moisture is locked in leaving our nice and soft.
The barrier also protects our face from the outside world preventing our skin from being dry and flaky. 
Oatmeal is pack full of anti-bacterial and anti-inflammatory properties which are very effective at preventing and combating acne and
How to shrink pores naturally by making an oatmeal face mask
1/2 cup of good old fashion oats

1/2 cup of hot water

1/4 cup of good quality honey
1. Food processor the oats on the finest setting.
2. Pour the oats into a bowl and stir in hot water and honey.Let the mixture stand for 5 minutes.
3. Wash your face thoroughly with warm water.
4. While your face is still damp massage the mixture into the face. Leave the mixture on for 10 minutes 
4. Rinse the mixture off with warm water and apply your favourite moisturizer.
5. Active Charcoal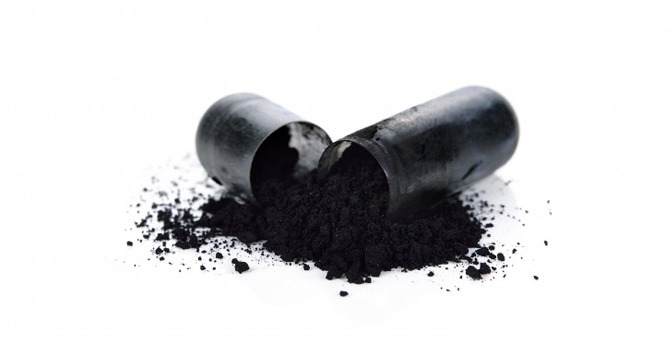 Over the years, I have seen a fair share of strange beauty tips touted as "miracle workers".
While most of them are just marketing fades, a handful of them works really well like active charcoal.
Please allow me to explain:
Active charcoal is solely developed for medical reasons.
Historically is has been  used in emergency rooms for years to treat alcohol poisoning and drug overdoses. 
Active charcoal is created when oxygen is added to regular charcoal.
It naturally attracts toxins and can absorb between 200 to 300 times its weight in impurities.
This makes it one of the best natural ways to shrink your pores
Like a magnet, it attracts and absorbs dirt and oil from your pores. 
Active charcoal is a skincare SUPERSTAR.
How to make an active charcoal face mask
1 tablespoon

Activated Charcoal

2 tablespoon Bentonite Clay

Water
1. Combine the active charcoal with the bentonite clay in a non-reactive bowl.
2. mix in enough water to create a thick paste
3. Apply the paste to your face avoiding the area around the mouth and face
4. Leave the mask to set on your face for about 5 minutes
5. It should start to tighten and dry (if it starts to irritate your skin wash it off immediately)
6. Now wash off the mask with warm water
7. Use a clean dry towel to gently pat your face dry
8. Then apply your favourite face cream
Remember to patch test the mixture on an area of your skin first to make sure you do not have any adverse reactions
My conclusion on how to shrink pores naturally
You now have my top 5 tips on natural ways to shrink your pores.
Managing your pores is a big part of having a beautifully perfect skin.
You can't reap the benefits until you get started.
So I urge you pick a tip and try it now.
Then report back to me with your results.