For vibrant, excellent hair color, there are several products you can use; however, One 'N Only Argan Oil Permanent Color Cream is an ideal choice because of its active ingredients and properties. This cream which was manufactured in Italy, will make your hair shinier and better due to the rare argan oil content in it. The vibrancy and resistance to fading or discoloration of your hair are also dependent on this natural ingredient.

Generally, there are two modes of application when it comes to One 'N Only Argan Oil, since it penetrates deep into the hair shaft to bring out rich, compatible tones. Other things you should know about this product include;

It is protective because of the Vitamin E component, as well as fatty acids and minerals that protect the scalp from heat and stress.


It has an excellent water retention property to keep the hair healthy and pleasant.


The rare natural, active ingredients improve its strength and keep it silky and smooth.

With that, it is vital to know that there are three significant types of One 'N Only Argan Oil Creams, with each having its mode of application and instructions to follow.

Argan Oil Hair Color Semi-Permanent Cream


Argan Oil Hair Color Demi-Permanent Cream


Argan Oil Hair Permanent Cream

Argan Oil Hair Color Semi Permanent Cream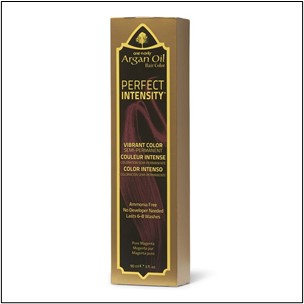 One 'N Only Argan Oil Perfect Intensity is the special product that delivers a semi-permanent result which is vibrant and smooth. It has a few things that make it effective; one such is its non-ammonia formula that produces different shades of Neon. This cream takes about 30 minutes, and there is no developer needed in the treatment. In case you want to see a brighter color under black light, you should pre-lighten your hair before making use of the cream.

Argan Oil Hair Color Demi Permanent Cream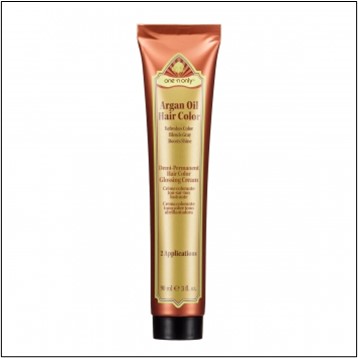 For a demi-permanent result, One 'N Only Argan Oil Glossing Cream is an excellent choice for you – it is good at enhancing shine for colors. While it helps to tone pre-lightened hair, it can also blend gray hair extensively. Indeed, it is the perfect color refresher for color enhancement.

Argan Oil Hair Color Permanent Cream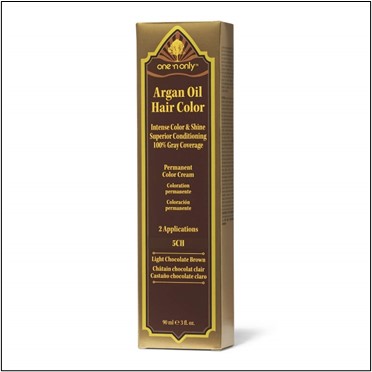 Argan Oil Hair Color 5ch is also going to be useful in enriching your hair and giving it a bright permanent color. It requires developers while working with the active formula present.

Another incredible One 'N Only Argan Oil Product that serves various purposes is the Powder Lightener. It is suitable for a lighten-up treatment where beautiful dimensions are added to the face, and the hair color blends. There are One 'N Only Argan Oil Powder Lightener Instructions that should be followed if desired results want to be achieved.

Mix a scoop of the lightener with Argan Oil Cream Developer in a bowl


Divide the hair into sections


Apply the mixture (a foil) starting from the middle


Keep foils on for about 30 minutes at room temperature


Pull the foils out while rinsing


Use a shampoo and conditioner for finishing

Can I use argan oil hair color without developer?

Before knowing whether or not argan oil hair color works without a developer, you must know what a Developer does. When you understand its use, you would know whether to avoid or go for it; if you would, the volume needed could be figured out.

Developers, also called Calling Activators, are products that work hand-in-hand with hair dyes for a permanent effect. They penetrate deep into the shaft and deposits color; hence, the reason why it lasts long without fading out. Several kinds of Developers exist, but the Hydrogen Peroxide Developer is a popular type because it lifts the hair cuticle extensively. Check online for the best hair developers that work well with hair dyes.

Back to what you would like to know – if developers are necessary or not? The truth is, they are optional, but that is based on what you prefer, i.e., a permanent or temporary result. If you don't want a permanent hair color using argan oil hair cream, you can decide not to use developers; otherwise, make sure you use a good developer.

Moreover, for a semi-permanent result like using Argan Oil Perfect Intensity, you don't need a developer.

How long do you keep argan oil hair color in your hair?

One 'N Only Argan Hair Color Instructions say you should leave it on for a minimum of 30 minutes; however, there is something more interesting to know. You can leave the hair color in your hair overnight because the longer it stays, the better the performance. As long as the mask sits with a shower cap over your head, deep conditioning is guaranteed. When you wake up in the morning, you can rinse it off with a shampoo or an active conditioner.

How do you mix One 'N Only argan oil hair color?

Above all, you should know to mix your hair color creams because any wrong move could affect the result. Follow the steps below on how to mix One 'N Only Argan Oil Hair Color.

Step 1: First, bear in mind that the ratio is 1:2 for mixing. 1 – Color, 2 – Developer Color.


Step 2: Proceed by pouring 2 oz. of Developer Color in a non-metallic bowl.


Step 3: Into the bowl with developer color, add 1 oz. of Color


Step 4: Gently mix the content in the bowl


Step 5: Start applying on the divided sections of hair

Conclusion

Argan Oil is an essential ingredient if you want to improve the quality of your hair, and fortunately, One 'N Only has several products to help with that. One 'N Only Argan Oil Hair Color guarantees perfect dyeing of your hair to desired taste, i.e., semi-permanent or demi-permanent with either Perfect Intensity or Glossing Cream, respectively, as shown above. Depending on what you want, you should choose and follow the instructions on how to mix and apply; you should have a vibrant hair color by morning.