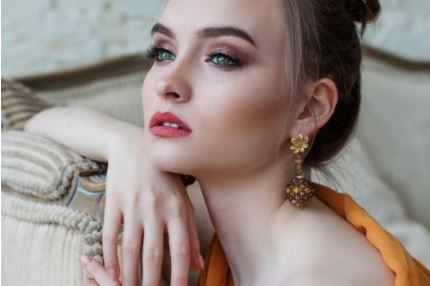 Have you ever put on foundation and all your pores suddenly appear to be enlarged? That can be really annoying. Luckily, we now live in modern times and finding the best primers for large pores isn't as hard as winning the lottery.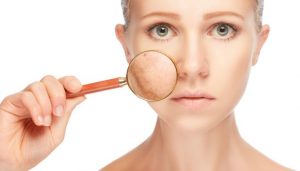 What we ladies all want to achieve when applying makeup is to get that flawless finish. However, it can be quite a challenge especially if genetics has determined that we get to have large pores. There can be a lot of causes for large pores. But you don't need to worry because there can be a lot of solutions for it now.
As we know, the basis of every great makeup look is a flawless face. But of course, a great skincare regimen, foundation and concealer work wonders too. But another secret that makeup artists and other experts keep to achieve stunning skin is makeup primer.
Makeup primer is a base for your foundation. Primers allows your makeup to go on smoother and last longer.
And if you are not familiar with makeup primers then let me give you a run through of what a primer is, why you need to use a primer, what types of primers are available, when and how to use it. I will also give you a list of the best primers for large pores.
Keep reading to learn what you need to know about this skin-perfecting formula.
What Is A Primer?
Makeup primers are silky soft creams and gels that are applied underneath your makeup. Primers are so beloved by makeup artists, experts and makeup fanatics because they can really do so much more than just making your foundation go on smoother.
It's a guarantee, makeup primers can get you perfect application of foundation. Primer fills in large pores, fine lines and smooths out uneven texture. Definitely, primers keep your makeup looking fresh all day.
Either you are wearing full makeup ev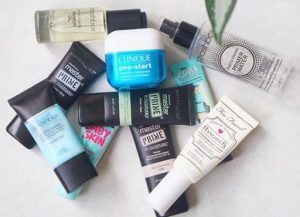 eryday or just keeping it simple with BB cream and a lip balm that is tinted, I assure you, makeup primers are totally a gift sent from the heavens! They try to combat shine and create that smooth base for your makeup.
A lot of people often skip this step, the application of makeup primer. Most people think they do not really need it, others are unsure of how to use it or wonder if applying primer is even worth it.  
Let me tell you this, makeup primer is definitely a must-have. And it is a real necessity if you have annoying large pores. Continue reading to know more about this great product.
Why Should I Use Makeup Primer?
Perhaps, there was one question you had in mind when you first shopped for makeup. Why do I need to use primer?
Well my beautiful ladies, allow me to answer that now. Pushing a ton of makeup into your pores will definitely give you undesired breakouts and unnatural skin textures. It is important to understand that the foundation will not go deep into your skin if you apply pore fillers beforehand.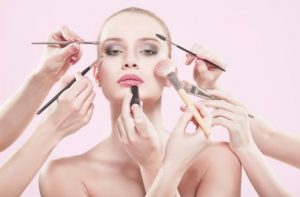 And this is where primers come in. Primers can refine your skin and can act as a pore filler. Again, makeup primer is a base for foundation or face makeup which allows it to last longer and go on smoother.
People tend to skip the primer and go ahead with foundation. One of those beauty essentials that combines the benefits of both skincare and cosmetics is makeup primer. Primer helps in moisturizing your skin and creating that smooth canvas for your makeup.
But do you really have to use it? Sometimes it can feel like makeup primer is but another unnecessary thing in your shopping cart. In all honesty, some makeup artists and enthusiasts believe a good moisturizer is enough. But personally, I really like using a primer before my foundation. It totally makes a difference. The finish is so radiant and natural-looking.
Primers help makeup stay put longer. It s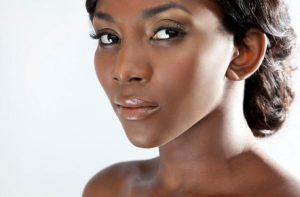 moothens the surface of the skin and grips onto your makeup so it stays on. Makeup primer actually seals in whatever stuff you layered on before it and it creates a protective barrier over your skin.
A lot of makeup artists, professionals and experts would agree that a moisturized skin is the best base for your makeup. So, if you apply primer right after your sunscreen and before applying foundation, all the moisture from all your skin-care products are being sealed in.
One great thing about primer is that you can have it catered to your complexion.
What Type of Primer Do I Need?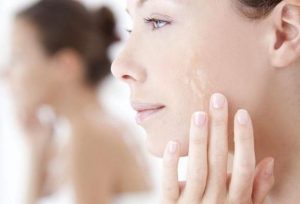 Makeup primers prepare your skin for your favorite tinted moisturizer or foundation, giving it something to hold onto and making it last throughout the day while still looking flawless.
As I have mentioned, makeup primers are so beloved by makeup artists and experts because they really do a lot! Think of primers as something like an insurance for your makeup. With just a little bit of primer under your foundation, any fading or discoloration that can occur throughout the day may be prevented.
There are two basic types of primers you can use to create the effect of a refined skin: Silicone-based and water-based.
Silicone-based
This type of primer has a thick consistency that works well to smooth out your pores, acne scars, fine lines and wrinkles. The silicone molecules in this primer full out indentations on the skin and prevent makeup from sinking in. Silicone-based primers work well with silicone-based foundations.
Water-based
Water-based primers are more lightweight. It generally blends better with liquid so it will work best if paired with a water-based primer.
The main role of makeup primers is to keep your makeup on longer and give your facial skin a smoother and more flawless finish. But more often than that, primers wear many hats. Makeup primers can be blurring, color-correcting, anti-aging, illuminating, pore-minimizing, and hydrating.
As an added bonus, a handful of primers now are infused with SPF to keep your skin protected from harmful UVA and UVB rays while keeping your radiance. Before we proceed to the few of types of makeup primers that you might encounter while shopping, let us first identity what type of skin you have.
For Dry Skin
If your skin is dry and has a tendency to flake, you need to stock up on hydrating primers and moisturizing sprays. Look for face primers that moisturize and hydrate the skin without looking too greasy.
For Dull Skin
Dull skin? An illuminating primer is for you. A primer with reflective particles can really help if you want to get an all over glow without having to use highlighting powder. One thing you need to know is that makeup primer is not just for before makeup. You may use illuminating primers during days you are not wearing foundation. Rest assured, it will give you a slight sheen.
For Oily Skin
In the case when you have oily skin, you will need to find a mattifying primer to solve that problem and then top with a setting spray. Mattifying primers are always your best bet especially during those days that you are all sweaty.
For Red Skin
If having red skin seem to be a problem for you, what will help even out your skin tone is a color-correcting primer. Look for something with green undertones to help you counteract the red flush.
And now that you have an idea what type of primer you need to get based on your skin, we now move on to the types of primer that you would want to keep in your makeup kit.
To reiterate, there is a variety of makeup primers you might encounter in the stores. And we will get to know each of these.
Blurring
Blurring primers are often described as an Instagram filter for your face. Blurring primers use light reflecting technology in order to create a soft-focus effect that airbrushes out your flaws and making them easier to cover.
Color-Correcting
Color-correcting primers come in different shades. These rainbow shades remove problems by using the color wheel concept. The concept is that shades on the opposite side of the color wheel will cancel each other our. With this concept, your issues with your complexion will craftily disappear.
Use green primers to combat redness. The pink shade is for reviving tired complexion. Pink primer is best for that dark area under your eyes after staying up too late. Primers in blue shade is to remove sallow tones.
Anti-Aging
We previously mentioned that some primers are packed with SPF. Anti-aging makeup primers have both the  protective and reparative qualities. Anti-aging primers feature SPF to protect against UV damage and contain ingredients that will make your skin healthier, like the peptides and niacin. This type of primer work to improve skin texture and tone.
Illuminating
Primers with illuminating properties will surely make your foundation look like skin and not makeup. Illuminating primer is applied on bare skin, all over the face or on the high points including the nose, brow bone, cheekbone, Cupid's bow. This will add life and dimension to your complexion.
If you do not want to wear foundation because you feel you are having a good face day, you can still apply a highlighting primer to liven up your skin.
Hydrating
So maybe your skin type is dry and tends to be flaky, you will probably agree that wearing foundation can be quite a challenge. Dry and dehydrated skin lets your foundation settle into the rough patches of your skin and gives you that flaky appearance.
If you're sick of experiencing this every time you put on makeup, try using ultra-moisturizing primer. This type of primer ensures that your base makeup won't settle into any lines or on the dry patches.   
Pore-Minimizing
Tired of your large pores dominating your precious face? It's time for you to try a pore-minimizing formula. Pore-minimizing primers are oily skin savers. They blur out pores to make them less noticeable. And one additional bonus, they also mattify. Finally, you can get rid of the shine and icky greasiness in just a swipe.
When And How to Apply Makeup Primer?
When applying makeup, people tend to apply layers and layers of foundation to give this illusion of having a refined skin, especially if they have large pores or acne scars.
However, pushing makeup into your pores would result in an unnatural texture which can eventually lead to breakouts.
Foundation just isn't made to go deep into your skin. Instead, what you can do is to apply the same techniques that expert makeup artists do to cover large pores. Correct imperfections by using a primer.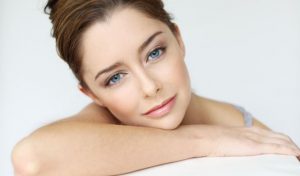 After you've found the ideal primer that suits your skin and caters to your needs, you now have to master the art of application.
Before anything, make sure your skin is completely clean. If you have oily skin, use the right face wash to avoid early buildup of sebum.
It's very, very important for people with large pores to always keep the oils at bay. And I am not even exaggerating. This is because oils reflect light and tend to highlight the skin's uneven texture.
The first rule of makeup primer is to always apply moisturizer before priming. This makes your primer application even. Moisturize well underneath your primer and wait for about 5 minutes. Don't rush into the next step. You need to wait for a few minutes after your application before priming because you need to let it absorb fully.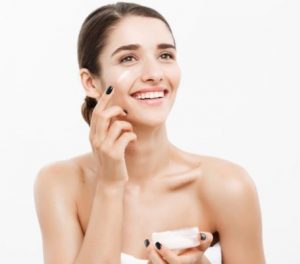 If you apply your makeup primer on a skin that has traces of your moisturizer, your foundation will break up into patches pretty easily. Yikes!
Primers not only make your skin appear smoother, but primers also allow your foundation stick to your skin for hours on end. One thing to remember is that you need to start in the center of your face and work your way out. You will want a light coverage and not heavy.
Some experts recommend applying with your fingertips or a sponge. But it is always best to use to your fingers to help melt the product into your skin. The heat from your fingers will lead to better application. You just need to press and pat the formula gently with your fingers until you've filled all your pores.
Do not ever rub your primer. Rubbing will only ball up the product instead of setting into your pores.
Try not to over apply your primer, because it will cause your concealer or foundation to slide sooner than later. Try to avoid the eye area too. Just use a small drop and apply a thin layer on your skin.
Once you've applied your primer, allow a few more minutes. Let it set before applying your foundation.
If you never thought that using primer might be too much work for your makeup routine, I hope this has made you reconsider. If you really want your makeup to go the extra mile, then you have to be sure to provide a solid starting line.
Remember, not every product will work for every person. You may need to try and observe which combination of products will work best for your skin.
Best Primers for Large Pores
As promised, here's a list of the best primers for large pores based on formulation, claims and value for money.

Benefit's POREfessional Face Primer is popular among makeup enthusiasts. It can glide into your skin and the formula melts very quickly.
The POREfessional Face Primer is a lightweight balm. Surely, it can be used over and under makeup. As an added bonus, it contains vitamin E, which is an anti-aging ingredient and helps fight free radicals.
This popular pore filling primer has a slight tint but you should not worry because it can complement all skin tones. The finish also gives you a natural matte look. Benefit's POREfessional Face Primer can be used to shrink pores to even out the texture on your face. Some reviews claim it makes their skin look airbrushed!
Benefit's the POREfessional Face Primer doesn't really combat oiliness so if you have oily skin, it is best to steer clear of this one. That is the only downside but this product works best for normal to combination skin.
NYX Cosmetics Pore Filler is also mattifying and dries to an almost powdery finish. Its consistency is thick, almost similar to royal icing so you can use this to zero-in on your problem areas.
After applying moisturizer, don't forget to wait until it's fully absorbed then go ahead and squeeze a pea sized amount on your fingers. Gently pat the product in.
NYX Cosmetics Pore Filler is weightless on the skin and the initial peachy tint fades out so you can wear it underneath your concealer or foundation. It won't even clash with any shade.
NYX Cosmetics Pore Filler's tube is pretty small yet it's very affordable. You'll only use it in small amounts so it should last for a long time. Stay away if you have dry skin because it has a tendency to cause your makeup to look cakey.
Becca is well-known for their Skin Perfector luminizers. This product is proving to be just as great
in controlling shine. Becca's Ever-Matte Poreless Priming Perfector is water-based so it is truly lightweight, unlike most primers. This should match perfectly with water-based liquid concealers and foundations.
Becca Ever-Matte Poreless Priming Perfector is initially pretty thick when squeezed out of its tube, however it will eventually melt into your warm skin and immediately mattifies to a powdery finish.
What's great about Becca Ever-Matte Poreless Priming Perfector is it acts like a liquid blotting paper that specifically targets the T-zone and other oil prone areas. You can use this normally under makeup or to retouch any time of the day to sponge up excess oil. It claims to have a 12-hour oil control.
The downside is it can flake like crazy on dry skin. It's super absorbent, oil-sponging power can also be too much for normal skin, so make sure your skin is moisturized and exfoliated well before putting this on. Also remember to make sure your moisturizer is absorbed thoroughly before patting it (not rubbing!) into your problem areas. The end result can be an impressive matte finish that will last for hours.
This product is to target large and open pores. It is silicone-heavy and has a thicker consistency compared to the others. This primer also sets to a powdery finish for a smoother skin texture.
Smashbox Photo Finish Oil Free Foundation Primer – Pore Minimizing is quite impressive when blended with liquid foundations. However, it doesn't blend well with cream or powder foundations. It also works best over makeup. Make sure to dab the product instead of rubbing it in so it doesn't wipe off your foundation.
Smashbox Photo Finish Oil Free Foundation Primer – Pore Minimizing also claims that the pore reducing effect can last for eight hours. It should last longer on normal skin especially with its sweat- and humidity-resistant formula.
This one, theBalm TimeBalm Face Primer is fortified with Vitamins A, C, and E to help repair and even out skin texture and tone. It contains anti-inflammatory ingredients allantoin and bioflavonoid to soothe stressed skin.
The theBalm TimeBalm Face Primer is quite thin and sinks instantly to minimize pores, wrinkles, and fine lines. This primer works especially well under the eyes to get rid of that cakey line you get with concealers. It's also great under foundation and solidly keeps your makeup in place throughout the day.
If you have oily skin in the summer, theBalm TimeBalm Face Primer holds up pretty well except on really dry patches where it can get cakey after a time. You just need to make sure your skin is well exfoliated and hydrated or moisturized prior if you have dry skin and you're good to go.
The Hourglass Veil Mineral Primer SPF 15 is one product that you'll find in most make-up artist's kit. And there's a good reason for that. The Hourglass Veil also has a unique formulation that hides redness, even rosacea. This makes it one of the go-to primers for people with sensitive and acne-prone skin.
The Hourglass Veil Mineral Primer SPF 15 also has mineral-derived sunscreens. The Titanium and Zinc Oxide delivers broad spectrum protection without the greasiness or tackiness of traditional sunscreens.
The Hourglass Veil Mineral Primer SPF 15 is incredibly lightweight. It is worn under foundation to improve its longevity. This product has a mattifying effect that is crucial to minimizing pores, fine lines, and wrinkles. Unlike most primers, the airy, silk-like texture sinks into the skin and doesn't clog pores.
Overall, the Hourglass Veil Mineral Primer SPF 15 is a powerhouse pore primer. It's so well-formulated.
The Too Faced Primed & Poreless Skin Smoothing Face Primer can fill large pores. It can work for both dry and oily zones, so this is perfect for combination skin.
Its texture is thick and comes in a neutral shade. It disappears on skin once applied. It also helps your foundation stay throughout the day as it's specifically formulated to be worn under makeup.
Too Faced Primed & Poreless Skin Smoothing Face Primer also has several vitamins (A & C), mulberry extract, and a dose of retinol. It gradually helps minimize pores while leaving your skin firmer, hydrated, and detoxified. Retinol can be photosensitizing, so you need to make sure to pair with a good non-comedogenic sunscreen.
As mentioned, only apply a thin layer to avoid patchy foundation and make your makeup last throughout the day.
This one is a pretty thick pore minimizing primer that will fill large pores and fine lines, when worked well into the skin. LORAC POREfection Mattifying Face Primer has a long wear and mattifying formula that can keep you shine-free for hours.
LORAC POREfection Mattifying Face Primer is a clear product. It can work for all shades and under makeup.
Also, this makeup primer can double as a skincare. The LORAC POREfection Mattifying Face Primer is infused with salicylic acid that helps with acne-prone skin, and antioxidants such as vitamins A, C, and E. It is oil-free, fragrance-free, and paraben-free.
But, if you have very sensitive skin, you might be reactive to the added skincare. So you need make sure to patch test just in case.
Conclusion
Although many people skip applying primers, taking just a few minutes to add it to your makeup routine can make a huge impact, most especially on your finished look. Don't consider it a non-essential step.
Primer smoothes the surface of your skin. It minimizes the appearance of fine lines and pores, evens your skin tone, and helps your makeup stay put and smudge-free all day. So, it's really a great investment.
It's one thing to have the perfect primer, but it won't be as effective if it's not applied or used properly.
Remember ladies, not every product will work for every person. You need to make sure you choose a product that is best suited for your skin type and skin issues.